| | |
| --- | --- |
| The Environmental Management Consultancy | Tel: +44 (0)7940 398663 |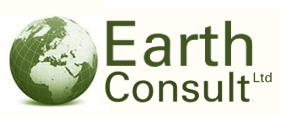 Environmental Protection & Management Services

We offer a comprehensive range of services associated with the investigation and assessment of environmental protection which are:

Environmental Protection Services: Contaminated Land Assessment; Air Quality Assessment & Monitoring; Water Quality Monitoring & Assessment; Investigation of Statutory nuisances and Authorized Processes; Noise Monitoring and Environmental Noise Assessment; Acoustics; Daylight/Sunlight Assessment; Wind Effect Assessment for Major Project.

Earth Consult Ltd also assists organisations through the implications of current and future environmental legislation and management requirements. With public environmental perception growing, lessening the acceptance of environmental damage and valuing companies with good environmental credentials is essential. We offer extensive experience in the assessment of environmental liabilities through due-diligence auditing for property and corporate transactions:

Environmental Management & Compliance Services: Environmental Appraisal and EIA; Strategic Environmental Assessment; Health & Impact Assessment; Development Planning; Environmental Permit Application; Licensing Application; Landfill & Waste Management; Renewable Power & Energy Services; Provision of Expert Technical Evidence in Planning, Licensing, Environmental Permit Litigation Proceedings & Public Inquiries; Environmental Training; Technical & Scientific Research/Consultancy; Ground & Industrial Site Investigation & Audits; Groundwater & Human Health Risk Assessment.

Earth Consult Ltd Management Services offers clients a broad spread of high value services covering project management, cost consultancy, safety and property management. These skills are at the heart of decision making and are essential to the effective control of investment at all stages of a project life cycle. We offers these services to a wide range of clients across the private and public sectors either as a stand-alone appointment or leading multi skilled teams.

Project Management Services: Contractor Negotiation & Selection; Project Capital & Operating Cost Assessment; Project Evaluation & Feasibility Studies; Estate Management; Property development, Sales & Management; Building Contracting; Contract Negotiation and Business Advisers.